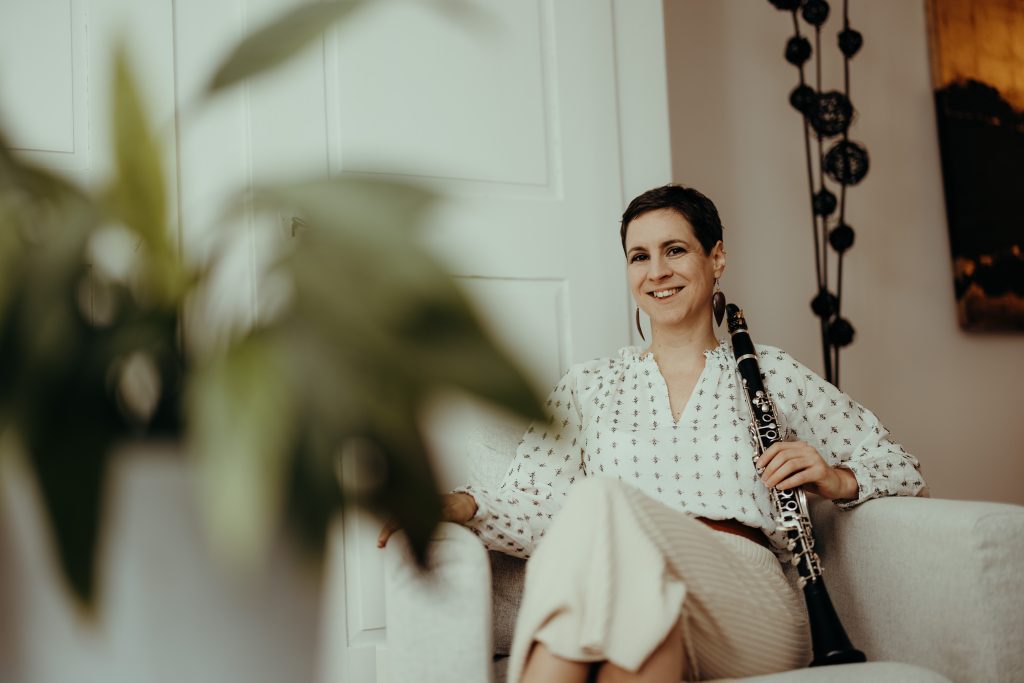 Have you always dreamed of learning an instrument? Perhaps the sound of the clarinet has captivated you? Or are you thinking about getting back into it after a break?
Maybe you're more fascinated by Saxophone and would like to try it out?
No matter how young or young-at-heart you are and whether you are still at the beginning or already advanced, I will be happy to support you in this endeavour and accompany you in your musical growth.
Reading notes and learning tones; making the music you like together; improvising – my lessons contain all of this, of course. And much more. From years of experience with big and small people and from myself, I know the challenges and hurdles very well and also have a solutions and help for them. In order to learn to play a wind instrument, you need not only air and air control, but also the right body tension. Starting with the feet and moving on to head posture and conscious breathing techniques, we work with the whole body to support us optimally when making music. Incidentally, these exercises can also be incorporated into everyday life, promote awareness of one's own body and counteract breathing or posture patterns that have been practised for years. I am convinced that what happens on a small scale and on the instrument can be transferred to life and promotes mindfulness with oneself.  This can also be a benefit in case you have a respiratory diseases such as asthma. Your clarinet lesson becomes a time-out from everyday life and brings you closer to your goal with every lesson.


Lessons with me involve bringing together different senses, developing or deepening awareness of one's own actions, exploring boundaries – all while learning an instrument and making music.


Teaching languages: de/en
Prices vary depending on the type of course, language and time period. On request the lessons can be held online.
Please enquire without obligation.